Plot?
Graham Taylor has had a unique carrer in football, at 23 he became the youngest fully-qualified F.A. Coach, at 28 he became the youngest manager in the football league. In 1982, with the financial backing of Elton John, he achieved first division status for Watford. This places Graham Taylor alongside only a handful of managers who have taken a football club from the fourth division to the first. In July 1990 Graham was appointed England manager. You now have the opportunity in this management simulation to emulate one of the most successful managers in football today.
Screenshots?
| | |
| --- | --- |
| Amiga | Amiga |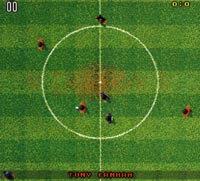 Amiga
Quotes?
"Thanks to nifty presentation, all the real legwork has been eliminated and what would otherwise be the most laborious tasks are an absolute breeze."
The One - 89%
"I enjoyed it immensely, and I reckon you will too. Yes, you. Well worth a gander."
Amiga Gamer - 87%
"GTSC is a very slickly produced footy manager game with more options and features than your usual management sim."
Amiga Format - 82%